A shy boy used to feel invisible. An extraordinary superpower that takes over when he meets a group of friends intent on saving their neighborhood. Making it only together. Love, the desire to pursue dreams, the power of friendship.
This is ZERO, the new Netflix Italian original series in 8 episodes born from an idea by Antonio Dikele Distefano and produced by Fabula Pictures with the participation of Red Joint Film, available on Netflix from April 21th.
To mark the rhythm of a "street" story there is an important soundtrack featuring some of the greatest contemporary artists, both Italian and international.
Let's start to find out who they are. In the teaser we listen to a preview of the new song Red Bull 64 Bars x Zero by Marracash produced by Marz, whose title is "64 barre di Paura", unreleased track that will be part of the official soundtrack of the series and will be published, exclusively, on www.redbull.com/64bars on March 9th. Other details about Zero's soundtrack will be revealed soon.
ZERO tells the story of a shy boy with an extraordinary superpower: becoming invisible. Not a superhero, but a modern hero who learns about his powers when the Barrio, the district of the Milan suburb from which he wanted to escape, is in danger. Zero will have to wear the uncomfortable clothes of a hero, despite himself and, in his adventure, he will discover the friendship of Sharif, Inno, Momo and Sara, and perhaps even love.
The cast is made up of young Italian talents, first and second generation: Giuseppe Dave Seke (Zero / Omar), Haroun Fall (Sharif), Beatrice Grannò (Anna), Richard Dylan Magon (Momo), Daniela Scattolin (Sara), Madior Fall (Hymn), Virgina Diop (Awa), Alex Van Damme (Thierno), Frank Crudele (Sandokan), Giordano de Plano (Ricci), Ashai Lombardo Arop (Marieme), Roberta Mattei (La Vergine), Miguel Gobbo Diaz (Rico) and Livio Kone (Honey) .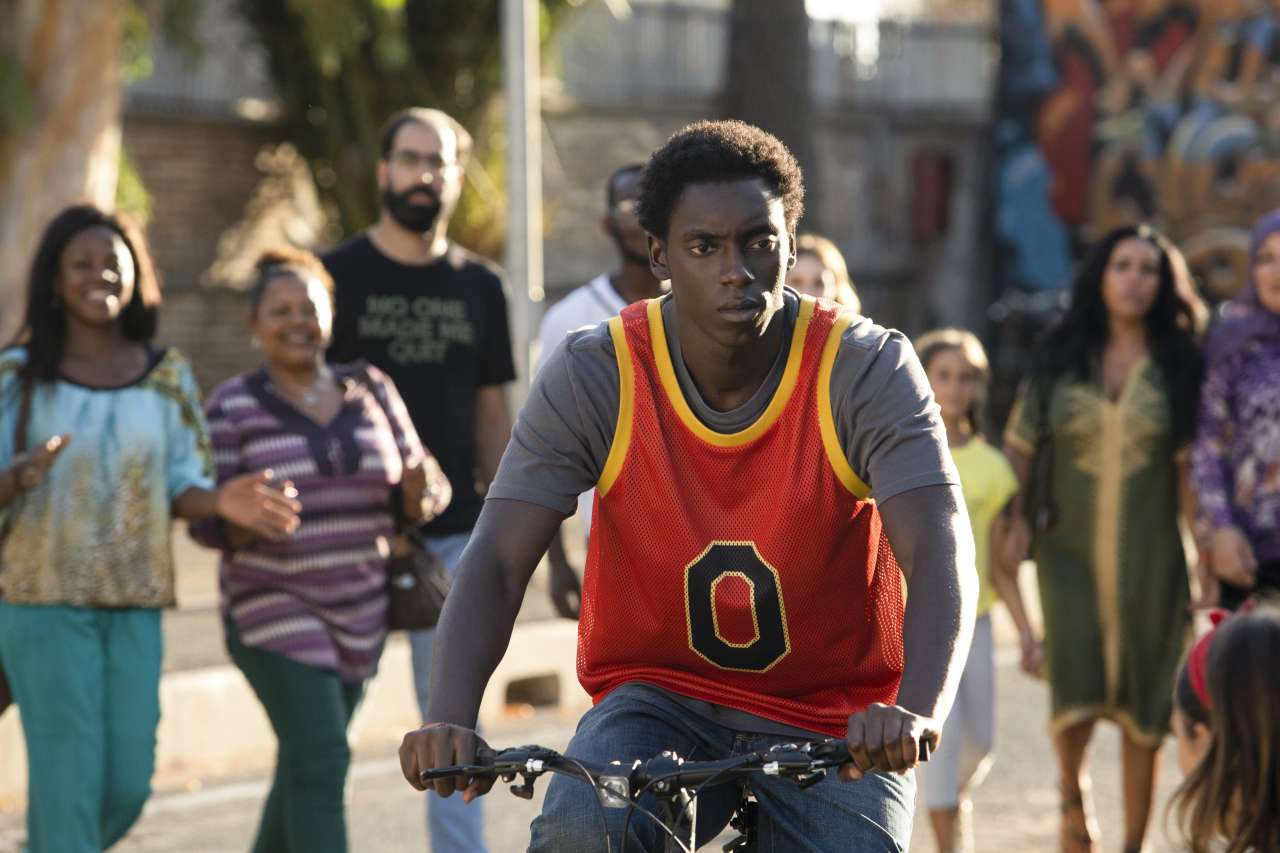 Antonio Dikele Distefano, rising star in the Italian publishing scene, wrote the series, created by Menotti, together with Stefano Voltaggio (also Creative Executive Producer of ZERO) Massimo Vavassori, Carolina Cavalli and Lisandro Monaco giving shape to an original and unique exploration of Milan and recounting a rich and varied world of under-represented cultures, to which significant contributions from the rap scene will be added.
ZERO is directed by Paola Randi, Ivan Silvestrini, Margherita Ferri and Mohamed Hossameldin.