One church. One priest. A wounded man and his loaded gun. Confession is an intense thriller played in real time during one fateful night where a vengeful confession must take place. It's night time, late.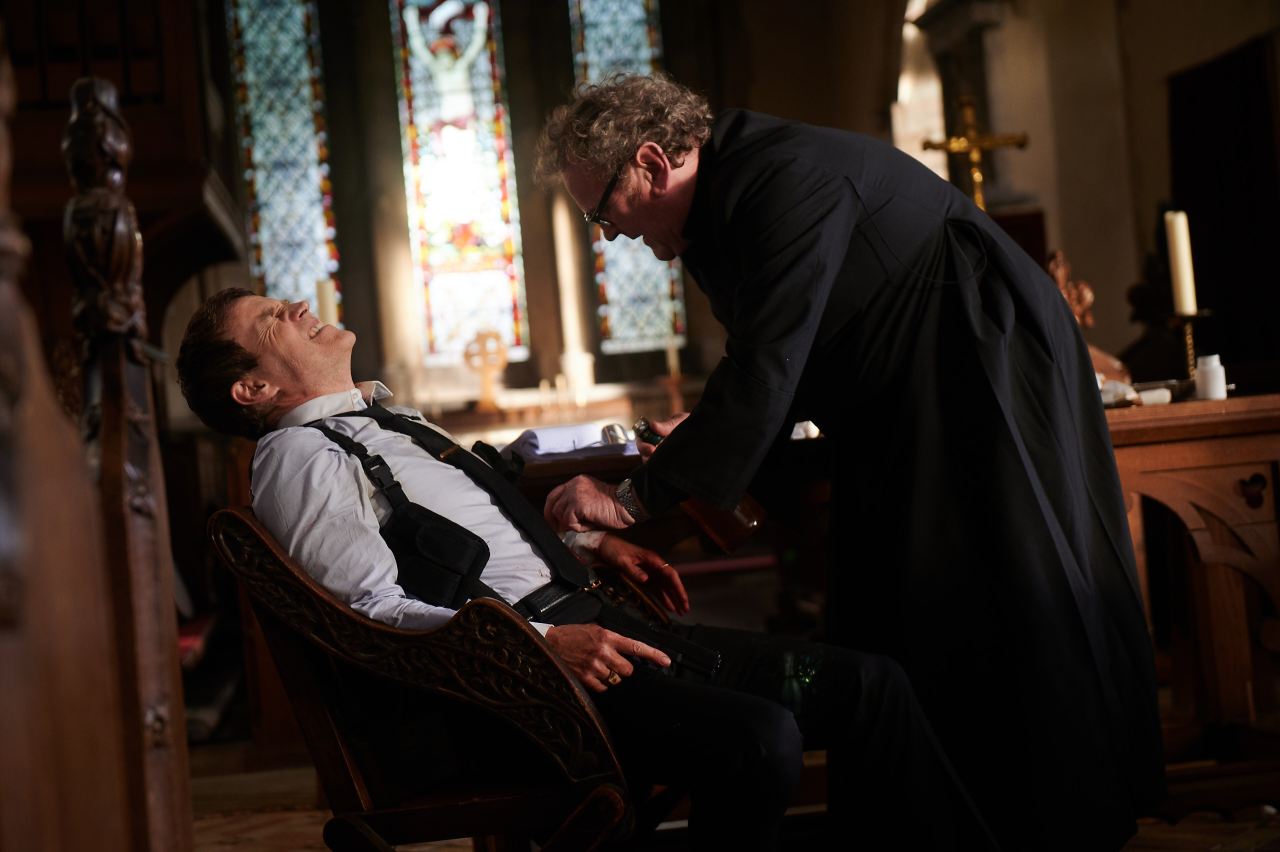 Father Peter (Colm Meaney, Con Air) is saying a final prayer and locking up when the church's main doors burst open: Victor Strong (Stephen Moyer, True Blood) runs in clutching his stomach as blood pours out of his gunshot wound… Gun to his head, Father Peter is forced to shut and lock the church and listen to a dying man's confession which will bring up a past he had forgotten.
Also starring Seven Seconds and Doctor Foster's Clare-Hope Ashitey, Confession is from the director of The Hatton Garden Job.
Signature Entertainment presents Confession on Digital Platforms and DVD 31st January