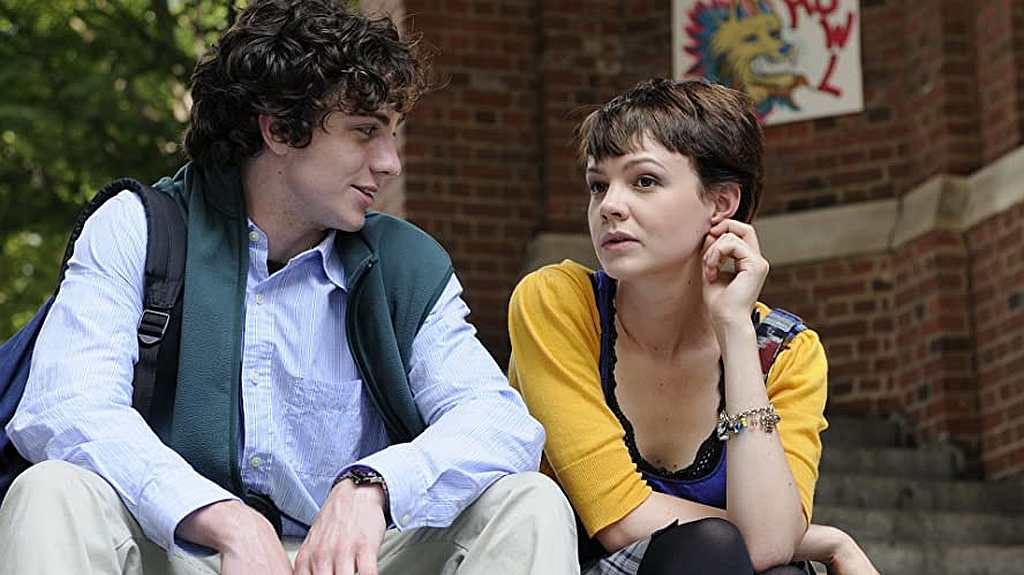 "The Greatest" is a deeply moving and challenging film about grief and about how a family survives after the loss of their near perfect son. The film stars Pierce Brosnan and Susan Sarandon as an affluent couple whose lives are shattered when their oldest son is killed in a car crash. Once they had an orderly happy life, he as a college mathematics professor and she as a stay at home mom codling her two sons. The sudden and unexpected death of eighteen-year-old Bennett (Aaron Johnson) sends them into uncharted territory for which they are ill prepared.
Watch The Greatest movie trailer:
The outstanding performances by the cast transcend clinical depictions of grief and give us characters that are both unique and memorable. Watching this movie, I found myself deeply attached to their plight and the pain they felt. Sarandon is strikingly sympathetic as the frail yet obsessive mother who wants details about her sons last moments. Brosnan's calm demeanor skillfully masks a man hiding his deep inner turmoil. The ride home from the cemetery gives us the first glimpse of the grief this family faces. It's a long scene and the mother, father, and remaining son sit silently as the limousine moves through tree line neighborhoods. For Brosnan, it's a non-verbal monologue, a sonnet you might say, about the intense emotional suffering caused by loss, sorrow, and his deep sadness and mental pain. We almost feel he's going to implode. This scene sets the stage for what is to follow and asks the question, can this family survive this catastrophic lose?
While the film staggers through the grieving stage, the parents and their remaining son (Johnny Simmons) process their pain separately and differently. They are almost non-responsive and deadened by the lose. There is a hint of a recent affair between the math professor and his lovely colleague (Jennifer Ehle) prior to the son's death, a story facet that could have been developed further. Onto this gray stage comes a ray of sunshine in the form of Rose ("An Education's" Carey Mulligan), Bennett's new girlfriend who was injured in the car accident. She shows up at the parent's home pregnant with Bennett's child. Her presence sends a deeper divine into this polarized family, yet her gentle touch slowly heals the suffering and gives them hope when they realize she was their son's greatest love.
Bennett and Rose's long-gestating romance, told in flashbacks, provides a genuine poignancy that will resonant well with filmgoers. While the film lacks a strong narrative cohesiveness, the performances make it entertaining. The fact that the characters grieve insulated from one another makes relationships difficult to script. Each has an internal battle and they are so immersed in their own sorrow they are unable to console one another. It is Rose who makes them see their folly. She helps them discover that love and time will heal the pain. "The Greatest" is a film that should find a home in the hearts of those able to withstand a goodly amount of horrendous grief and stick around for a most rewarding and satisfying ending.
CREDITS: Stars Pierce Brosnan, Susan Sarandon, Carey Mulligan, Johnny Simmons, Aaron Johnson, & Michael Shannon. Director-screenwriter: Shana Feste, Producers: Lynette Howell, Beau St. Clair. Executive Producers: Pierce Brosnan, Aaron Kaufman, Doug Dey, Ron Hartenbaum, Douglas Kuber, Myles Nestel. Director of Photography: John Bailey. Production Designer: Judy Rhee. Music Christopher Beck. Costume Designer: Luca Mosca. Editor: Cara Silverman. Production Company: Barbarian Film Group. 100 minutes. Rated R. Reviewed at MethodFest, a film festival that celebrates actors and acting. Available on DVD.